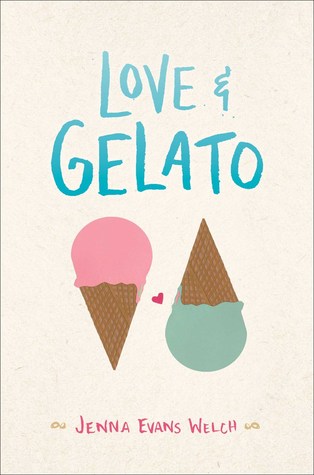 Love and Gelato
by
Jenna Evans Welch
After her mom dies, Lina gets sent to Italy to live with a man she's never met (who just so happens to live in a World War II memorial aka a cemetery. Oh, and he's her dad, too!) to fulfill her mother's dying wish. Howard and Lina's relationship is awkward, to say the least, as they attempt to bond over food and her mom. However, Lina's trip to Italy takes a turn for the better when she's given her mom's old journal from her time spent in Italy as an art student. Lina finds herself visiting the same statues, fountains, bridges, churches, and places as her mom did, alongside her new Italian-American friend, Ren, all while trying to find out more about her mom's mysterious lover and why she left a place she loved so dearly. Rating 10/10 (Warning: This book may cause gelato cravings and inspire a trip to Italy). Buy it here on Amazon.
Meet Erin, Isabel, Apple, and our hilarious narrator, who are all totally obsessed with the 4-piece boyband, The Ruperts. When tickets for the boy's NYC Thanksgiving Special sell out before any of the girls can get their hands on one (let alone four), they plot to stay at the same hotel as their beloved band members. The p is that at some point they'll meet them and get tickets to the show; however meeting one of the band members and holding him hostage was definitely not part of that plan! Now that they have access to his phone and hotel room, these four girls have the power to ruin his life. But when he ends up dead, who's to blame, and will they end up meeting the rest of the boyband? Rating 8/10. Buy it
here
on Amazon.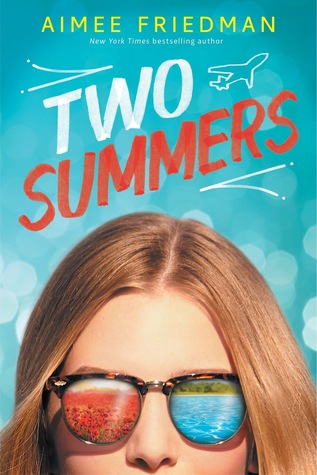 Two Summers
by
Aimee Friedman
"What if..." are Summer Everett's two favorite words. She's about to board a plane to France where she'll meet cute boys, visit art museums, and help her father in his painting studio. But what if she'd taken that one phone call before boarding? Instead, her summer would be spent taking a photography course and growing closer to her long-time crush, Hugh Tyson. In both summers, Summer experiences ups and downs, including the heartbreak of find out her family secret, all while growing more confident in herself. Rating 6/10. Buy it here on Amazon.
Just One Wish
by
Janette Rallison
A hilarious story centered around a six-year-old with cancer? (I never thought I'd be typing
that
before) Annika Truman's little brother, Jeremy, has cancer. Annika Truman's little brother is also obsessed with the TV show Teen Robin Hood. So, in a last-ditch effort to get her brother to think positively about his upcoming brain surgery, Annika pulls out all the stops. She tells her brother that she has a genie with two wishes left. The last wish they'll use for his surgery, but he can use the second wish to ask for whatever he wants. Annika thinks he'll use it to ask for the Teen Robin Hood action figure that he's been wanting; instead, he asks for the Real Teen Robin Hood to teach him how to shoot arrows. Now, Annika must travel to Hollywood to track down Steve Raleigh, the actor who plays Robin Hood, and bring him to her hometown to meet Jeremy before his surgery. What could go wrong? Rating 10/10. Buy it here on Amazon.
If you read any of these books or have read any of these books tweet me here!